These are the families we support at this time:
CAPRO Togo
CAPRO Togo team currently has 31 missionaries. They have 5 mission fields with 22 churches planted among 6 people groups. Missionary  Sébastien Kouadio ALLOU  is the current Coordinator of CAPRO Togo.
"We conducted a research among the ANUFO and GANGAMS peoples and we found over 25 villages without church and clean water. Pray with us, the Lord is at work among the peoples in Togo.  Our challenges are the lack of labourers and financial resources to achieve our goals."
Darren Hughes
Darren Hughes is an evangelist and missionary serving in New Orleans Louisiana since the aftermath of Hurricane Katrina.  With a focus on street evangelism and witnessing on college campuses, his primary mission is to reach the lost through one-on-one effective communication of the gospel.  Darren equips missions organizations and churches with a six week, hands on, evangelism training program.  He also participates in weekly nursing home services and teaches seminars on the book of Revelation. Darren recently served in Durban, South Africa with CAPRO missions and will be expanding evangelism training to churches in Dallas TX.
Support Darren
The Sopers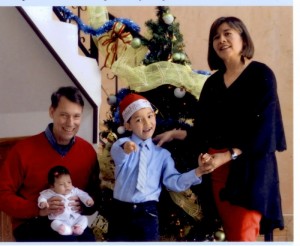 Dr. Jay Charles Soper and his wife Luz Mary Soper are based in Colombia, South America.They minister under the authority of Faith Ministries International Network (
www.fmin.org )
.  Their ministry is primarily serving deaf people, a large and mostly neglected people group.  They work in literacy, Bible translation, leadership development, and church planting.
One of the biggest problems of most deaf people in 3rd world countries is functional illiteracy.  Nothing condemns a person to poverty and permanent underclass status more than not being able to read.  Tragically, it also cuts people off from access to the Gospel.  For this reason, the Sopers are working to raise reading levels in the deaf community and also to provide a Bible in simplified Spanish that will be accessible to the deaf.
The Sopers work with a deaf married couple who are pastoring a deaf church in Bogota.  Forming these leaders of the deaf Christian community, then helping them to reproduce themselves, is a key strategy for multiplying ministry and expanding the Kingdom of God.
The Den Blankens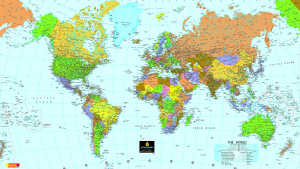 The DenBlankens have been involved in Kingdom outreach in Central Asia since 1993. Their exact location is kept unpublished to protect their ministry from unwanted attention. Willem and Carolien are from the Netherlands, and have an adopted Central Asian daughter. They have led many workshops in worship and prayer. Carolien is a dancer and uses dance to minister and reach out to people. Willem is a gifted teacher and has a huge heart for evangelism. For more information, please contact AAMI directly.
The Onyebilanmas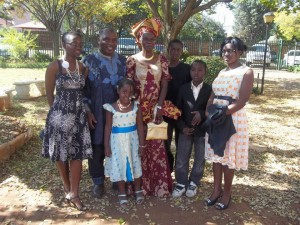 Chimezie & Ibidun Onyebilanma are cross-cultural missionaries serving the unreached peoples of Africa since 1995 through Calvary Ministries (CAPRO), an African indigenous missionary movement that is focused on reaching the core Islamic peoples of Africa and the Arab world. They presently serve as country leaders for CAPRO Missions South Africa from where equip churches, mobilize and train new missionaries and initiate pioneer missionary efforts among the unreached in the South Africa region and the islands on the Indian ocean. They are based in Durban and blessed with five children. You can contact the Onyebilanmas at www.caprosa.org.
You can read Chimezie's blog at www.chimwrite.com
Support The Onyebilanmas
The Prakash Family
"I am God Almighty.I will confirm my covenant between me and you and will greatly increase your numbers."
Genesis 17:1-2   
A Ministry of Love , Care , Concern and Compassion
El Shaddai Ministries was established in 2000 by the ways of the Holy Spirit. It has a vision to bless the "unblessed" and redeem them. It was founded by Pastor Ravi Prakash Runjala & Mercy Runjala, who had the most high calling of our Almighty God. They were called to shower the love of Jesus upon and care for people, and to comfort the broken hearted who are suffering with social and economic bondages.The main objective of our ministry is to educate people, empower them, and to reach them by caring for their spiritual and physical needs: not only though prayers but also through our deeds. El Shaddai Ministries is dedicated to raise up everyone who is bounded with agony all the way in the name of Jesus and to make them stand for the glory of our Lord Jesus Christ.
Support The Prakash's El Shaddai Ministries
 The Mirzaevs
Leo is an Uzbek and is producing videos to reach the unreached in Central Asia. He is a gifted personal evangelist and preacher, speaking both Uzbek and Russian. As a former Mslim himself, he has a burden for the Mslims of Central Asia (Uzbeks, Uyghurs, Kazakhs, Kirghiz and many others) to hear and understand the gospel of Jesus the Messiah. Through production of preaching and testimony videos, he endeavors to help make this possible. Leo is married to Jewel and they have four children.